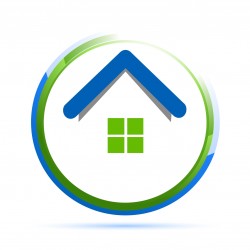 The Department of the Treasury has released further details on what the Making Homes Affordable Program will cover.
First, the Treasury department estimates that it will offer assistance to nearly 9 million homeowners.  So who gets assistance?  Well here is the summary:
Affordable Refinance Program: If you have a solid payment history and your mortgage is owned by Fannie Mae or Freddie Mac, you may qualify.
-This will let borrowers refinance at today's low rates with loan to value ratios of less than 80%.  This should help you qualify for new loans even though your house has lost value.  If you have paper work on file, the refinance should be easy and may not require an appraisal.
Home Affordable Modification Program: This is designed to help homeowners avoid foreclosure by reducing monthly mortgage payments through loan modifications.  The rules are complex, but here are the minimum guidelines:
Loans must have originated prior to January 1, 2009.
Single family homes over $729,750 unpaid principal balance do not qualify.  Owner occupied properties with 2-4 units do not have mentioned limit.
You must fully document income with pay stubs and tax returns.  A signed affidavit of financial hardship is also required.
Property must be owner occupied and supported by proof.
Incentives to lenders and servicers to modify at risk borrowers who have not yet missed payments.
Loans can only be modified once under program and ends December 31, 2012.
What are the terms of the loan modification:
(I have left out some of the NPV calculation and tests since they are complicated and hard to understand without an accounting understanding.  The full regulations are posted on the Department of the Treasury website)
Servicers will follow a specified sequence of steps in order to reduce the monthly payment to no more than 31% of gross monthly income (DTI).
The modification sequence requires first reducing the interest rate (subject to a rate floor of 2%), then if necessary extending the term or amortization of the loan up to a maximum of 40 years, and then if necessary forbearing principal. Principal forgiveness or a Hope for Homeowners refinancing are acceptable alternatives.
The program will share with the lender/investor the cost of reductions in monthly payments from 38% DTI to 31% DTI.
Servicers that modify loans according to the guidelines will receive an up-front fee of $1,000 for each modification, plus "pay for success" fees on still-performing loans of $1,000 per year.
Homeowners who make their payments on time are eligible for up to $1,000 of principal reduction payments each year for up to five years.
The program will provide one-time bonus incentive payments of $1,500 to lender/investors and $500 to servicers for modifications made while a borrower is still current on mortgage payments.
The program will include incentives for extinguishing second liens on loans modified under this program.
Judicial Modifications to Home Loans Program: This lets courts mandate write downs or other options for homeowners in Bankruptcy.  Current laws do not allow this practice.
Special Circumstances for High Debt to Income Individuals: If you have a debt to income ratio of more than 55%, you can still qualify for the programs above, but you must enter into a hud-certified consumer counseling program.
There is much more under this program, but the above items cover the main things that really impact borrows.  If you want full details try the following links:
http://www.treas.gov/press/releases/reports/housing_fact_sheet.pdf
http://www.treas.gov/press/releases/reports/modification_program_guidelines.pdf