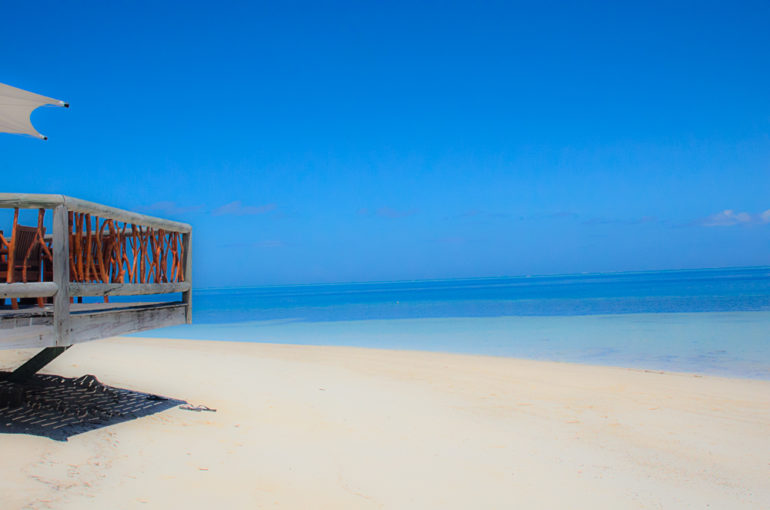 Castaway Island (Qalito island) is a small island located off Fiji in the Mamanuca Islands.  On that island is a great resort called Castaway Island Resort.
Castaway Island, Fiji is a pristine private island 4 star resort located in the heart of Fiji's Mamanuca Islands group. The island's 174 acres are covered in rich tropical rainforest and surrounded by white sand beaches, vibrant coral reefs and azure South Pacific waters. This picture perfect Fijian resort setting is enhanced by the genuine warmth and hospitality of our family of staff who welcome guests back year after year to experience the magic that is Castaway.
My trip to the island was for a family vacation and a chance for me to visit the world-famous surf spot Cloud Break.  
The thing I remember most is not the beautiful Fiji sunsets, the crystal clear water, or the cava root, it was the amazing people. 
The people of Fiji are the most sincere and friendly people I have ever met.  We were so concerned to take two small children to a country on the other side of the world where we had never been.  Not only was every person amazingly friendly, but when our youngest daughter got sick, the second hotel we stayed at sent a driver to pick us up at the docks, drive us to the medical doctor 30-minutes away, wait for us over an hour, and then drive us to the hotel where they greeted us with drinks and checked up on our daughter through out the stay.  Wow, I don't know many places that would happen.
I hope to return soon to the next chain in the region, American Somoa.  Here are a few amazing sunsets and the beach resturant at Castaway.